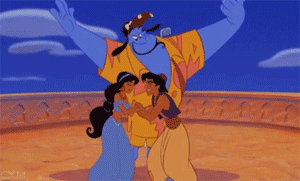 Since we normally get up and running in April, I'm sure most of you have been wondering what is going on with this challenge this year.
traycer_
and I have been talking, and it's with sad hearts that we have decided
not
to run Het Big Bang this year
. We are both under a lot of stress trying to achieve degrees, and for my part, I felt I dropped the ball
a lot
on you guys last year while trying to unsuccessfully juggle everything, and secondarily stressing myself out further, and I simply can't manage it another year. :(
WHAT THIS MEANS GOING FORWARD
We have a couple options...


We don't run the Bang this year, then revisit the possibility of going again next year, but that is iffy given we both still have a few more years to complete our degrees.


We don't run it this year, but Traycer has offered the possibility of helping another mod run things in a limited capacity in future.


If anyone feels up to stepping forward (with two or three partners, even!), we can hand you the keys to the kingdom, and you are free to run the Bang as you wish, whenever (this summer? Winter? Next spring? Up to you!). If anyone is willing, please comment below or PM us. :)


We
love, love, love
this challenge, my pals, and we did not come to this decision lightly, but at this time, Trayer and I simply can't run it anymore. We want to thank each and every one of you for making this Bang so great year after year - the way you encourage each other and find writing buddies in the side community is brilliant to see!! - and for all of your hard work making fabulous creations for this Bang to share with everyone. We could not have done it without you. <3 Whether the Bang continues or not, it has been a blast. You guys are wonderful and we love you, and we're sorry to have to come to this decision.
It has been a pleasure being your mods, and we hope this Bang can run again sometime in some form. :)
Signed,

Red & Traycer