I am happy to announce the Het version of a Big Bang challenge. In the spirit of the many, many Big Bangs out there, we're now issuing a challenge for writers and artist to step up from any fandom, for any het pairing you want! This post is scarily loooong, but it is necessary. Bear with me!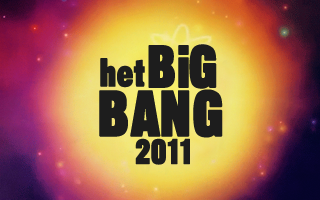 General Information



What is a Big Bang?
There are many different types of bigbangs, all varying slightly, but generally a bigbang is a process in which authors write long fics (here, 25,000 words or longer) and artists make art for that piece of work. Simple in concept, right? This bigbang is centered around heterosexual (male/female) pairings from any fandom you can name. Everything preliminary for this bigbang is hosted in this livejournal comm, but on the reveal date, all contributions (art, stories, vids, fanmixes, etc.) will be hosted on a separate website archive. When everything is ready, the archive goes live, resulting in you going blind from trying to read all these huge stories and checking out all the fantastic artwork and vids. Sounds fun, right? Any het pairing, any fandom.


What kind of timeline will I be under?
Author Sign Ups - May 1st to June 1st, 12:00 PM (NOON) PST
Optional Checkpoint - July 15th
Writer's Mandatory Checkpoint - August 15th
Artist Claiming - August 20th
Art and Fics Due - September 25th, 12:00 PM (NOON) PST
Debut Date (DD) - September 30th


Can I join this comm?
Absolutely! Feel free to join and watch the comm even if you aren't signing up; if you ARE signing up you need to join the comm ASAP. Some important reminders and post will be members locked.


Is there a support comm for this Big Bang?
There is a sister comm where participants can go for help and flailing.
het_banghelp: a community for all your support needs. This is the place for all your hand-holding, sharing of fics snippets, and flailing. Use it however you deem necessary, as long as its
het_bigbang related. It's members-only and f-locked to only those that have officially signed up as authors/artists and betas/cheerleaders!


How do I sign up?
An AUTHOR, go here.
If you an ARTIST, please go here.
If you are offering to BETA READ, go here.
If you would like to be a CHEERLEADER, go here.

Other Comm Volunteers and their duties are listed below, and can sign up by dropping a note to this post.

Please read this post before signing up!


---
WRITER'S REQUIREMENTS AND INFO
What type of requirements are there for a writer?
Your fic must be at least 25,000 words long and
mandatorily
beta-read before the posting date. It must focus on or revolve around a het pairing of your choosing. At the time of signing up for this, you need to know the following: a) what you think you'll be writing (fandom/pairing, prompt -- and yeah, you can change your mind later!); b) give me your e-mail address.; and c) Then go to join
het_bigbang
AND friend the community. You *must* join and friend for updates; it's a requirement to participate in this challenge.
You MUST declare your fandom/pairing by the sign-up deadline of June 1st.
Define a qualified het pairing, please!
Any het pairing, any fandom. Crossovers, fusions crossovers, genderbender het and RPF (Real Person Fic) are all allowed. There may be more than one het pairing in the fic. There may be other secondary slash or femslash pairings within the fic, as long as a het pairing is the primary focus. Slash, threesomes or moresomes should NOT be your focus.
But what if our fic is, like, more gen but with a hint of ship?
Um, that probably doesn't qualify. We want a het pairing as a primary focus. We are not going to psychoanalze how "shippy" the fic you're writing is, but please use your best judgment.
I don't know what to write! I've got so many ideas!
We're here to help! While you can change your plotbunny at any time, we're also offering you this
post
to help figure things out. You provide descriptions of up to five of your plotbunnies, and we put up a poll here to see what people are interested in. No obligation to go with the winner, but it might help you choose!
I've already been writing a het pairing story already. Can I use that?
You are allowed to use a WIP in this bigbang if it's less than 10k. Your story cannot have appeared anywhere on the net already. If you
have
already a couple thousand words of it up somewhere (at max, 10k), then we won't count that towards your total 25k requirement, and you must immediately take it off the internet completely for the duration of the challenge.
Can I write with someone else?
Yes, you may co-author your bigbang if you want to. However, the word minimum for co-authored works is 30,000 words.
Do I really have to have my fic be beta-read?
Yes. Dear Gods, yes. A beta reader is a person who reads another person's written work with a critical eye, with the aim of improving grammar, spelling, characterization, and general style of a story before the author posts it up. All participants must get their fiction beta'd by at least one person. Betareading is love, people!
What happens if I can't write that much by the posting deadline?
First, relax and don't panic! You've got until September for finishing this baby off! For writers, this is not a reciprocal challenge, so I'm not going to go chasing after you with a big giant stick if you drop out. It's hard to write this much fic on a deadline! I understand! Don't stress yourself; fandom is meant to be fun. Usually in these things, at least half of the writers drop out. That's expected. But please, please, please - if you need to drop out of this challenge, drop your mod a quick note.
Another note: If you fall short of the 25k, don't panic. Do not sign up with the *intent* of writing anything short of a 25,000 word story, but if you fall a little short, just contact your mod and we'll try to work something out if we can.
Wait, what is this I see about a Mandatory check-in later on? What's that about?
The mandatory check-in for authors is scheduled on August 15th. Authors must either affirm/deny that they have written at least 9k of words for their Big Bang fic by that deadline, or they will NOT recieve an artist's claim on their story. Meaning, no pretty fanart for your fanfiction. That said, if you sign up and later find you just cannot make the 9k word count by the mandatory check-in, you can still continue to write something and have your story go live on this comm on the Debut Date. You just will not receive artwork or vids for it. But you would get to see your story all shiny and pretty and still get the satisfaction of participating!
Can I have contact with my artist?
We will provide you with contact information once an artist is committed to you. From there, you can contact them to find out more about their interests. We would like to encourage you to be in contact with them and to share and collaborate, but ONLY in fun. The artist is under no obligation to work directly with you. Ultimately, what they create for your fic is
their
creation, just like how they cannot dictate what you write for your fanfiction. But we all want everyone to be happy with what they get and what they create, so I hope this remains a happy, fun, friendly experience.
What if I hate my artist and/or dislike the artwork that is done for my fanfiction?
Um, the politist way I can honestly word this is: get over yourself. The artist is trying their best, I'm sure, to produce a good piece of work for you. Give thanks, and be on your merry way.
---
ARTIST'S REQUIREMENTS AND INFO
How do I know what I'm making art for?
After the writers have their mandatory check-in on August 15th, we'll make a claims post listing fandoms and pairings. In this post, we'll also include the story summary and any warnings the author gives. You can choose which fic you'd like to create art for, and then that person's fic will get crossed off the list. Author's names will not be attached to their fanfics on this post; the artist's claims will be done blind that way. This is done to even the playing field, so that an artist may claim a fanfic based on the summary/pairing/fandom, rather than the popularity of the writer. (Though by no means is the author prohibited at any point from telling people which fandom/pairing/story is theirs. I imagine that in any case, we'll be able to have a great number of educated guesses for authors based on the pairing/fandom alone. That's fine. I'm just trying to make the artist' claims post less about favoring popular authors, and more about showcasing the merits of the story.)
What are the requirements for art?
You can make whatever kind of art you feel like, in whichever medium. Drawing, painting, digital, manips, vids, fanmix, anything you can think of. We just ask that you put some time into it, as our authors have.
You are also required to make a minimum of two pieces of art for the story you claim.
How do I sign up and/or claim an artwork?
You can sign up to be an artist now, but claims will happen much later, on August 20th,
after
writers have attested that they have written at least 9k to prove their worth. Claims are done on a first come, first serve basis. We will be putting up a f-locked post and the artists will reply to it with the story they claim to do art for (so make sure you are a member of the community!).
Sign ups for artists will remain open until all fanfics get claimed!
What happens if the number of authors doesn't match up with the number of artists or mixers?
We will do several rounds of claiming so that EVERY fic has an artist. In the event that fics outnumber artists, we will allow artists to make a second claim.
Can I have contact with my author?
We will provide you with contact information once you have committed to an author. From there, you can contact them to find out more about their interests. We would like to encourage you to be in contact with them and to share and collaborate, but ONLY in fun. You are under no obligation to work directly with the author. Ultimately, what you create for your artwork is
your
creation, just like how you cannot dictate what the author writes for their fanfiction. But we all want everyone to be happy with what they get and what they create, so I hope this remains a happy, fun, friendly experience.
What if I cannot create the fanart by the deadline?
Think very, very hard before claiming a story! Because there
is
a person who is expecting some fanart for their work and I'll have to hunt down a back-up artist to take your place, if you end up dropping out. If you can't create the fanworks, tell me as soon as humanly possible. I want everything to go live
at once
, on September 30th. Finding artists is hard enough with a decent timeline, but finding backups are a nightmare! Please don't make me do it!
---
TIMELINE
Author Sign Ups
- May 1st to June 1st
Optional Checkpoint
- July 15th
Writer's Mandatory Checkpoint
- August 15th
Artist Claiming
- August 20th
Art and Fics Due
- September 25th
Debut Date (DD)
- September 30th
What's an optional checkpoint?
As the name implies, these aren't mandatory. They're something to give you a feel on where a typical author should be at in their writing process. They're used for encouragement and motivation only.
What's the mandatory checkpoint?
This one is mandatory check-in for authors; the writing minimum to claim an artist for your fanfiction is 9,000 words. If you have written that much, you get an artist. If you haven't, you continue to write! It's just you won't qualify for an artwork for your fic when DD happens!
Will artists get checkpoints?
We will be making sure everyone's on the right track and are able to finish their art before the deadline, but these checkpoints will be less formal, as there is no wordcount for a piece of art.
Can I have an extension?
We will be granting extensions for, at max, a few days, on a case-by-case basis. We would hope, however, that you use the checkpoints and all your ample available writing time to its fullest. The fanworks ALL go live on September 30th, which is a firm deadline! REMEMBER THAT! If you think at anytime you need an extension (whether fic or art) contact a mod right away so we can begin working it out with you.
---
POSTING REQUIREMENTS
Where do we post our completed fics?
We will be hosting this on an official archive website! Details regarding posting will be issued at a later date, but it will involve authors e-mailing me @ ironyrocks@gmail.com their fanworks, fully and properly coded to LJ specification. Upon verifying that it does not have any errors (e.g. a missing closing bracket to a "bold" lj-tag that turns the entire text bold), I will ask my wonderful helpers to start setting up the website. It will include linkbacks to individual author-related posts on this livejournal comm where feedback for authors may be left. The same will be done of the artist's work, who will upload all their artwork to the appropriate hosting sites (tinypic, etc...) and then give me their works all coded out to LJ specification. Artists will receive their own feedback post here on this comm as well.
The website will be revealed on DD, resulting in you going blind from the collection of all the awesome work!
ETA: Previously, I also had an additional rule: "Do not post your fic anywhere until a full week after Debut Date here." I have decided to abolish this. Once the website goes live, you can post your stuff anywhere you want. </ benevolent dicatorship>
Here is more information regarding submission and coding:
at this post
!
What types of requirements are there for me to post my fic?
You must include a header with all regular information on it. This includes warnings. Not all of our readers like the same thing, so you are required to warn them on character death, sex, rape (including non-con and dub-con), torture, hardcore kinks, incest, etc.
Here is an example header, with the things you could include.
Title:Fandom(s):Pairing(s):Word Count:Rating/Warnings:Beta:Summary:Author's notes:
Then your story follows.
What types of requirements are there for me to post my artwork?
Please include the artwork, and information like the author's name, the fanfiction's title, and the fandom/pairing of the piece. Any additional remarks/comments from you are welcome!
Where can I upload my graphics?
Tinypic is recommended for images or .gif files, along with Photobucket. Both have their pros and cons. I do not know hosting sites for fanvids, but I can holler out to the comm if anyone needs pointing in the right direction.
Can I post it to my journal a few days early to show my friends?
No. The first time you show your fic for this bigbang must be on Debut Day, on this comm. Mods will handle the revealing details. There will be more posts on that to come. Once the Big Bang website goes live, feel free to post your stuff wherever.
---
PARTICIPATION FOR NON-WRITERS AND NON-ARTISTS
Beta readers
- Please comment
here
and state the following: what pairing(s)/fandom(s) you like, what your strengths are as a beta reader, and what kind of turn around someone can probably expect from you. Also, leave an e-mail address that will be good for the next few months. *g* Most people will already have their own beta reader, but hey, maybe they want to try someone new.
Cheering
- Please comment
here
. Sometimes people just need someone to read through their story and maybe help brainstorm a bit, give them a push or some encouragement. If this is something you'd like to do and can make yourself available for, let me know!
Additionally, if you don't want to write for this challenge, and you instead want to help in any one of the following areas, comment with your e-mail and tell me what you'd like to do!
Web Designer
- I really, really need a fantastic web designer. I actually have acquired some basic skills, but I want someone legitimately awesome. These are the sites for SV and HP and SGA, and they're ALL gorgeous. I want something awesome too! If you've got the skillz and the time and are ready for one heck of a project, please comment.
Coding help
- Basically, you'd help coding the stories and help in any other way the Web Designer needs you.
Creating Pimping Artwork
- I always need artists to help create pimping banners and whatnot.
Advertising this Big Bang
- I need people to volunteer to pimp this Big Bang around on appropriate comms! I will guide you on how to do that, and possibly recommend some good places to start.
---
ADDITIONAL INSPIRATIONAL CRAZY STUFF
Every month, there will be at least one check-in post and one group Big Bang chat for fun. We will poll on the community to figure out a time that will work for the most people. We will also have optional writing exercises to help encourage and enable, beginning in July. Participation in this is, again, optional.
In the month preceding the big reveal, we will also have authors voluntarily participate in "Previews," which will allow them to promote their fic and entice the audience. This showcasing will involve several options for the authors to use, and will be discussed in detail at a later date.
You can find a bunch of banners and linkback buttons and icons
HERE
!
I think that covers everything! Any questions, let me know. Otherwise, well.
Sign up, already!
Standard disclaimer: All publicly recognizable characters and settings are the property of their public respective owners. No money is being made from this project. No copyright infringement is intended. Plagiarism will not be tolerated in any way, shape or form.